The nationwide competition is open to students of Classes 6 to 8; to witness participation from over 65,000 students from across India
India Maths Day 2021 aims to celebrate the application of mathematical shapes, numbers, formulas, and theories in day-to-day life
One of India's leading Maths Learning app Countingwell is hosting 'India Maths Day 2021', the second edition of its annual nationwide maths quiz competition on December 22, 2021. The quiz competition is open to middle school students studying in classes 6 to 8. Designed as a "learn-and-compete Maths Challenge" for classes 6-8, the competition is expected to witness over 65,000 students from across India this year.
Countingwell said that the registration for the 'India Maths Day 2021' competition has already begun and all participants will have to qualify by completing a pre-assessment and a learning course by December 21, 2021, to enter the finals on December 22, 2021. The company added that this year's competition will celebrate the application of mathematical shapes, numbers, formulas, and theories in daily lives.
The annual competition, now in its second year, tests students' ability to apply fundamental mathematical concepts and will further test their logical and analytical thinking skills. Last year's inaugural edition saw more than 10,000 students of classes 6-10 from 150 schools across 1,150 cities and towns in India participate in the quiz.
Nirmal Shah, cofounder of Countingwell said, "School students loved participating in last year's India Maths Day competition, and we are now delighted to announce the second edition. Once again, the quiz competition will give participating students an opportunity to test their maths mettle in a fun competition format."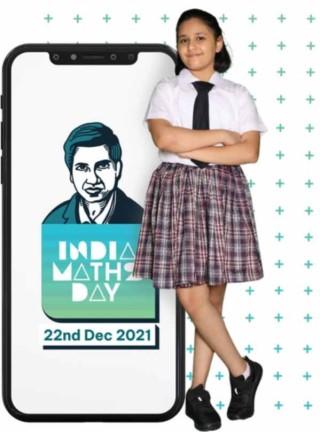 India Maths Day 2021 will declare a total of nine winners with three winners from Class 6, 7 and 8 each. Quiz winners will also be awarded the Maths Genius Medals. An interesting aspect of this year's event is that the students will be able to choose their own prize. The winners from each class will receive a prize of their own choice besides the title of India Maths Genius. Prize choices range from e-book readers and tablets to bicycles and cricket kits.
Further, the best performing 2,250 students will receive scholarships on Countingwell subscriptions amounting to Rs. 9,00,000 from Countingwell. December 22nd is also widely celebrated as National Mathematics Day in India, in honour of the birth anniversary of acclaimed Indian mathematician Srinivasa Ramanujan.
The Countingwell app can be downloaded from Apple's App Store or Google Play. It uses a subscription-based model for its learning modules. The app's pedagogy and content are designed to help children in middle school and above develop higher-order thinking skills.
About Countingwell
Available on iOS and android, Countingwell is a dedicated maths learning app for students of middle school, studying in classes 6-8. With a singular focus on maths learning, the app has developed a unique and proprietary pedagogy that is designed to build confidence and overcome anxiety around maths among middle school students. It also features a unique learning model via 20-minutes 'maths workouts' daily, designed to minimise screen-time. Schools can implement blended learning in their classroom within 48 hours with zero additional infrastructure with Countingwell.
Visit https://countingwell.com/school.html for more details about Countingwell's school offerings.