Effective communication between parents and teachers is essential for an educator to be successful. A healthy teacher-parent relationship also plays an important role in student's growth. Effective communication is time taking but is crucial.
Today, there are lot of means by which teachers can communicate with parents but not all are quick means of communication; a good teacher communicates promptly.
Technology has facilitated teachers to communicate with parents effectively and promptly. There are numbers of free application available that aid teachers to connect with parents and communicate in the form of audio, video or text instantly, SchoolCircle is among such wonderful app.
No More Jerks in Communication
SchoolCircle is an online hub that simplifies parent-teachers communication. The app has completely eliminated the use of sign-up sheet, paper flyers, etc. It has also solved problem of disorganised communication in the classroom.
SchoolCircle Ensures
Communication occurs at one place at a suitable dashboard for parents, teachers, and room parents.
Parents get frequent scheduled e-mails to update them as well as help them to keep track of tasks.
Parents and teachers act as a team with SchoolCircle, and both of them are confident that they are performing their part and contributing in their kids' education.
What's Inside the App?
Circle
Circles are the base of SchooCircle. Teachers need to create their circle and invite their student's parent to join their circle. Teacher who teachers multiple classes can make new circle. This section can be best used to organize events, share files, messages, and pictures and to assign task.
Invite Parents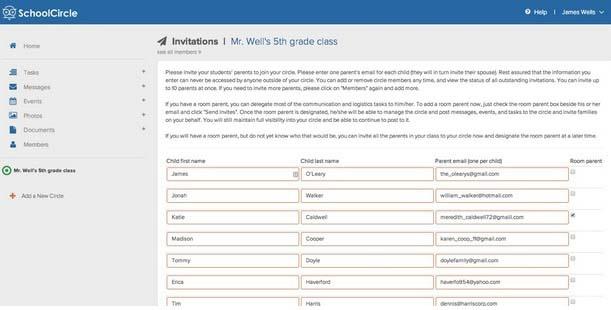 Once circle is created then you can invite the parents to join you. Teachers can designate one or more parents to the room.
Members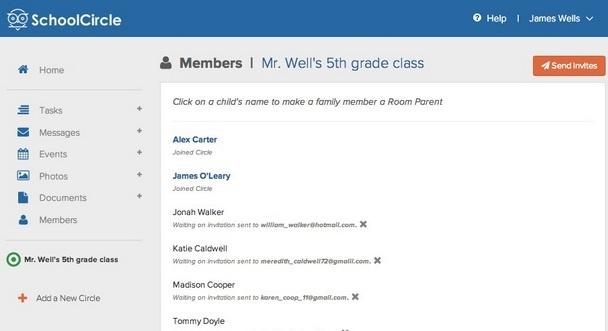 When parents accept the invitation, teachers can designate more parents as room parents by using this option 'Members'.
Home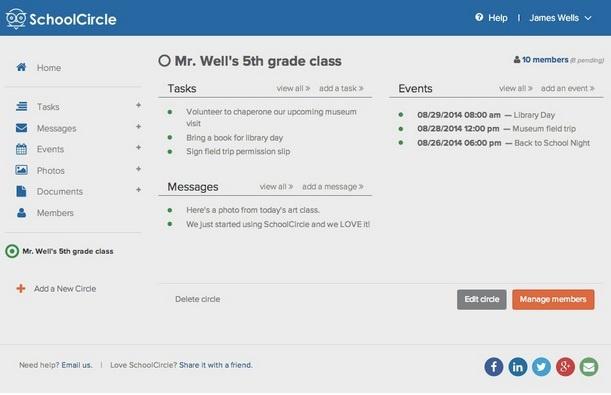 Home is a place where teachers can see all the content created in the circle at one place; task, event and messages at one place.
Event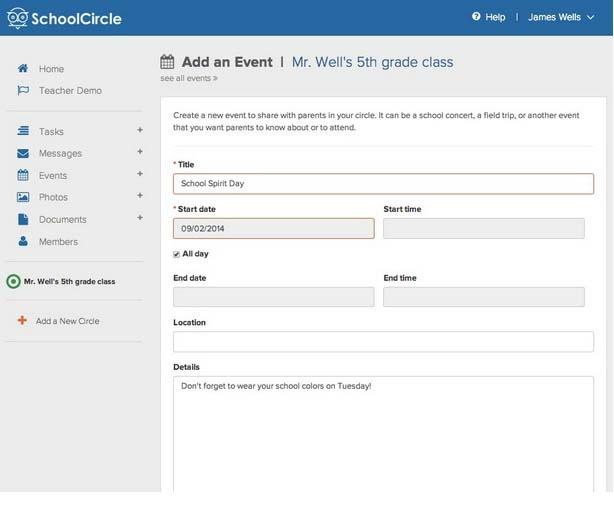 Teachers can create event and invite parents. Parents will see the event as well as get the email invite in the morning of the event.
Messages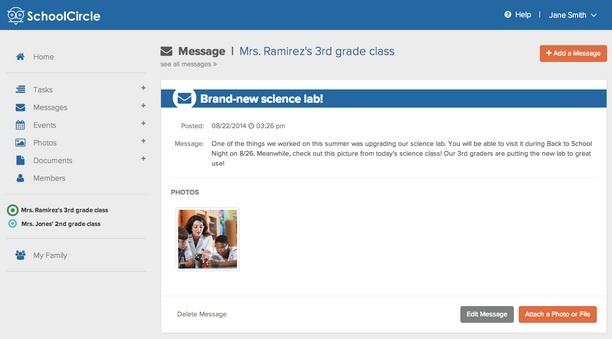 Teachers can post pictures, share updates, upload assignments, etc using messages. They can also edit and delete messages when required.
Documents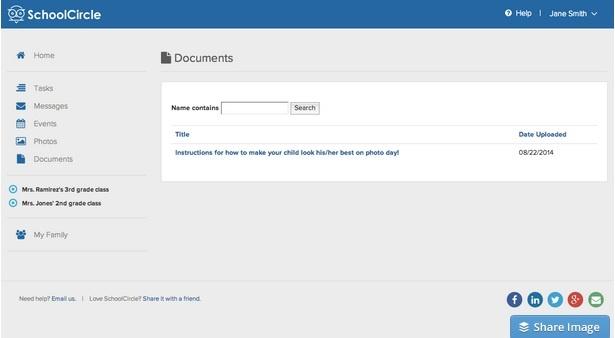 Using this section teacher can send documents to the parents related to their kids' education electronically.
Reminder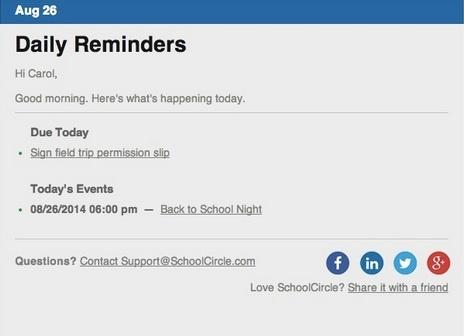 Parents get a reminder email in the event morning and tasks that is due for the day.
Well, these are just few options; SchoolCircle has much more to offer you for free. Try it and let me know what you feel about the app.