Socrative is a free web application that offers an easy and friendly experience to teachers to engage and assess their students. It is a full-featured application that can be used on Android and iOS devices.
Socrative is an easy to use tool that is used for creating formative assessments and getting result in the actual-time. Here is a complete guide for teachers on how to use Socrative.
Easy and Smart
Socrative's student response system authorizes educators by engaging their class with a number of educational games and exercises. There is simple procedure to login this wonderful app that can be run on laptops, smartphones and tablets.
You need to register and then log-in yourself in order to use this app.
Log-In
Engaging
Teachers can login to their device and perform many activities available on their dashboard. On Socrative, teachers can do a lot of activities to engage students.
Dashboard
On the dashboard, you can do various activities such as:
Start Quiz
Quick Questions
Space Race
More Dashboard
Manage Quiz
Quizzes are the best means to judge student's knowledge and with Socrative, teachers can easily judge their students' understanding and knowledge of a particular lesson.
Assessment
Student's replies are visually presented. For any pre-planned activity, educators can see reports online. When a teacher performs any activity what students see is: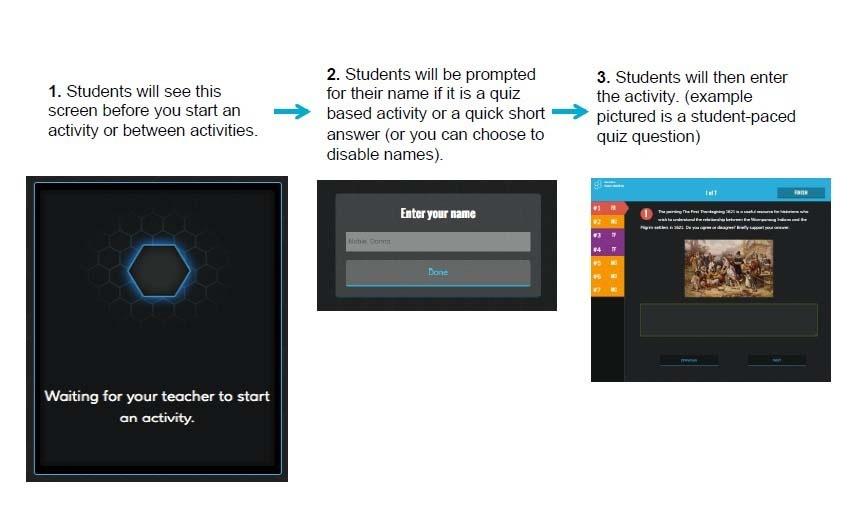 Why Socrative is Preferred?
Quick Feedback: Student results flashes on the teacher's screen as they respond to the quizzes and questions. Hence, teachers can easily visualize what is happening and what students are doing at the moment.
Personalized Content: Here educators can edit and design their own library assessments and can also share it with their personal learning network.
Reports: Students understanding can be reviewed in different types of format. Reports can be emailed or can be downloaded or can be saved into Google drive.
Compatibility: This app is available in for iOS apps, all web-browsers, Windows app, Android apps, Chrome Apps, Kindle Apps making it reachable for every educational technology settings.
To know more about its features click here.