Schools around the world have restructured the education system after the pandemic.
Now that we are entering the second wave of digital transformation! AR is the latest breakthrough technology in the digital world. Among the most significant trends in Ed-tech-augmented reality reasonably takes a leading position.
You may have already heard of AR implementation in education. If not, in simple terms, an AR tool can turn an ordinary classroom into an engaging experience with 3D models, virtual examples, etc. It can also add gaming elements to support textbook materials. As a result, classes become more interactive and promote visual learning.
Coming to the point, even though AR tools have plenty of advantages within education, educators often feel AR tech is too costly to implement. Thus, schools face real barriers in implementing this technology as a part of their curriculum.
The Price of AR tools is often Intimidating
Introducing AR tech into schools is not an easy task. And most schools somehow feel it is expensive to adopt. On the upfront, with the latest technologies around, educational institutions need to create a different learning environment for the following generation.
That is why AR tools are going to be the mandatory tech for classrooms shortly. Schools need to make it essential to purchase AR tools to improve the learning experience. If you are in search of affordable AR tools with quality. You are at the right place. Here am going to explain the affordable tools that hold quality and are worth the investment.
Co Spaces Edu is a tool that can be adaptable to any age group and subject.
It is a tool where students can create animations and 3D images through virtual or augmented reality allowing students to produce their content.
The app helps to develop digital education and 21st-century learning skills such as collaboration and coding, which prepare students for their future while empowering them to become creators.
How it Works:
It has Built-in 3D kid-friendly creation tools for students to test their creativity through the in-built creation toolbox
It can work on either block-based coding or advanced scripting
It comes with an educator kit, student hand kit, and practice pdf to get students started off
The price of Co spaces Edu starts at USD 74.99 and has different pro plans. On the other hand, the basic features of the tool are entirely free. Once the Co spaces Edu Pro license subscription is for a year until renewed for the next. Co Spaces Edu is ideal for young coders.
Jig space is a great platform to explore and share interactive 3D knowledge in learning. In other words, jig space allows students to see a step-by-step interactive 3D breakdown of a complex idea, product, or phenomenon. The app has a 3D AR PowerPoint-like presentation to have a look at how this will work.
How it Works:
The tool measures the distance illuminates the environment with laser light and captures the reflection with a sensor
It works with 3D collaborations with a Lidar scanner to make perceptive more realistic and indulging
It begins with a simple step to install the app, select the desired 3D model (called a jig), and point the camera at a table or the floor
The basic version of this tool is completely free, and the price of jig workshop pro is $49/month/user with professional features, and the jig space tool is appropriate for grades from 3-12.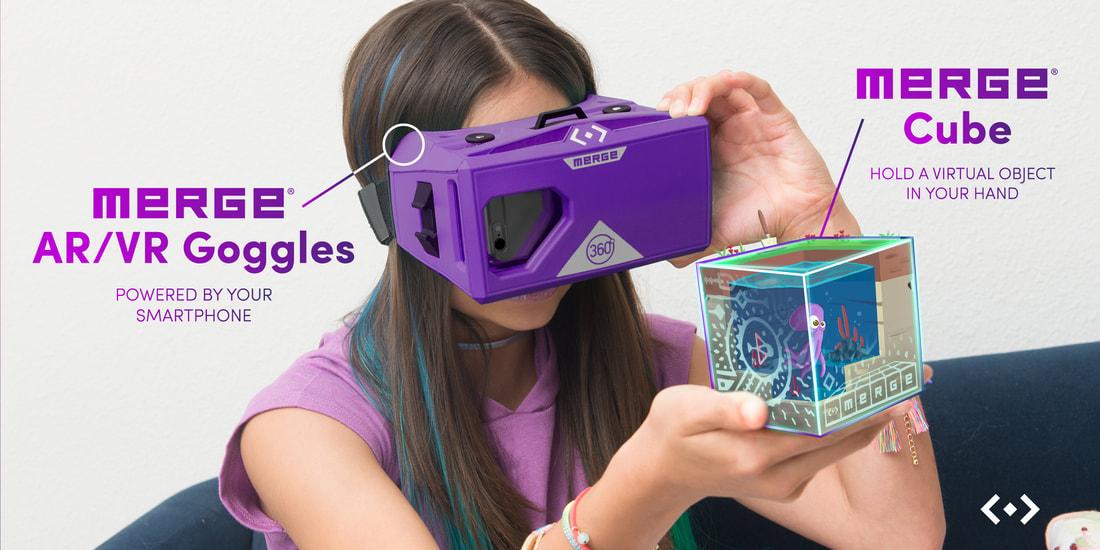 Merge cube is an app that lets students hold a hologram in their hands. This app is available through popular retailers for around $15. The lather cube features unique designs on each side. The app turns into a 3D object or scene when placed in front of the device camera that is seen through rotating the cube from various angles. The app is appropriate for 4-12th grade students.
With a merge cube, teachers can create lessons and activities to explore STEM concepts, illustrate complex systems, and allow students to experience the history of science. For example, the dino digger feature from merge cube allows students to dig the earth to uncover dinosaur fossils.
How it Works:
The Merge Cube tools are supported in IOS and Android, and Chromebook devices as well.
Once a device's camera is pointed at the cube the merge cube tool gets started
It enables the features of uploading 3D objects, browsing content, and finding activity plans and STEM projects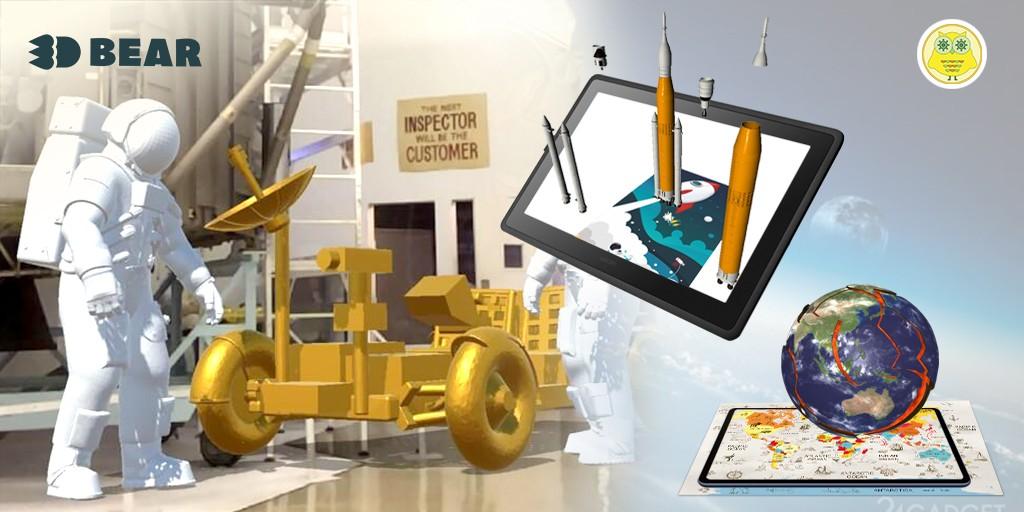 The 3DBear learning app is such an app that allows teachers to make use of augmented reality and time-tested pedagogy to combine technology and merge them into lessons. The lessons that can engage students in immersive learning experiences irrespective of teaching in class or remotely.
How it Works:
Once the app is downloaded, students can go through the in-app onboarding
Prepare assignments based on ready-made lesson plans or create your own.
There is an all-access subscription service called 3DBear Teacher plan, which allows students to subscribe. It also includes a license for one teacher and ten students, and the subscription duration plan lasts for a month.
A basic 3D bear tool costs around $119.Moreover, there is a free version of the app that allows access to all the basic features and is Appropriate for K-12 students.
The platform (website and app) allows students to create and share interactive content in augmented reality. Schools can use the app to gamify learning through warm-up exercises, review games, or formative assessments.
It can be downloaded as a free mobile app to participate in user-created games, location-based experiences, scavenger hunts, geo-coaching, and more. Students can create fun quiz games, trivia experiences, and even an AR tour of the school.
How it Works:
For the installation of the metaverse, there is the need for an IT professional, says the team
At the top right-hand corner, students can click on share for the preview. They will see the first screen appearing immediately on their phone or tablet.
Given, it is not a program yet, as the experience is not doing anything, but just realizing that they have put a character into the occurrence. This aspect gets students excited.
Besides, the app creates an excellent platform for students to give instant feedback by creating multiple paths, embed videos, 3D characters, and websites. It makes it much more interactive. Metaverse tool is available for free and is appropriate for students from 4-12 grades.
What are the uses of these tools?
Student engagement
An excellent tool for distance learning and assignment works when learning remotely.
Easy to implement
Imports millions of models and features to explore
Since ages teachers are using only textbooks and study materials to teach students in the classroom. It makes it even more challenging for regular teachers to frame curriculum by the AR technology.
But, looking at the potential of the prior applications, augmented reality technology is perceived to expand sooner into a broader spectrum where almost every school will include it in their institutions.