FlintoBox is a well-designed kit for three to seven years old kids. The kit contains activities that help children to develop set of required skills though creating, playing, exploring, reading and much more with theme.
With FlintoBox, you can take your children to the magical journey where they will just have learning with lot of fun. FlintoBox is designed by the child development experts, parents and teacher aim at making learning more engaging and healthy for kids. Let's find out what else is in store.
Holistic Development of Kids with Fun
Every FlintoBox promises holistic development of every kid with fun. The website of FlintoBox claims that it "we can cut down your child's TV time and make that time productive without missing out on the fun." Boxes are designed by keeping kids' 20 different development needs in mind.
How Does FlintoBox Help Kids?
FlintoBox is an amazing box that helps your kids in various ways:
Discover new talent
Learning made fun
Reduce TV time
No Mindless games
Fun family time
Engaging monthly themes
Helpful in building healthy habits
Subject comes alive and interesting
Enhance required skills in kids
What You Can Expect from FlintoBox?
The theme of the Flintobox change every month, and every theme is fresh and excite students. There are tons of engaging and creative materials every month that keeps your kids engaged in a creative way. Every box contains a book that instils the spirit of learning in your child. Here is preview of upcoming FlintoBox.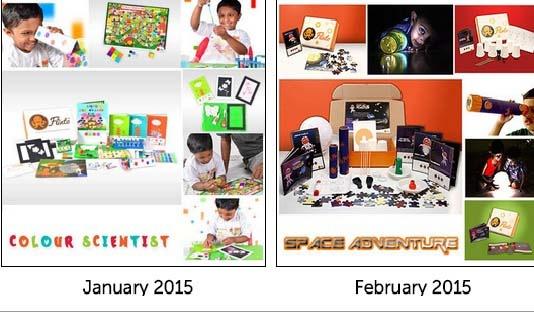 Preview a sample box here.
Pricing
FlintopBox is available in one, three and six month subscription with discounts on three and six month subscription; there is no free trial pack with FlintopBox. You can book your subscription on the website.
Flinto has recently raised $ 300,000 from a consortium of investors led by GSF to grow operations and marketing.