How do we connect the dots for students as they develop their 21st Century Skills? Project Based Learning is one of the most effective ways to do so.
PIL has a huge number of teachers that use this methodology in their classrooms daily. Come and learn from the best of the best.
Date: March 26, 2014
Time: 7 am PT and 5 pm PT
Sign Up Link: https://swrt.worktankseattle.com/series/34/seriessignup.aspx
Presented by:
Dr. Chris Gerry
Headteacher/Executive Headteacher, UK
Dr. Chris Gerry has been both headteacher and executive headteacher of six secondary schools over the past 18 years. He has a reputation both in the UK and overseas for piloting innovative solutions to school design, the use of technology and personalisation.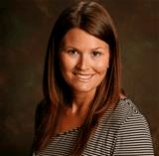 Leah Obach
Grade 1 Teacher, Manitoba, Canada
Leah Obach is a Grade 1 teacher in Manitoba, Canada who loves both learning and teaching. She is passionate about students and teachers using technology to promote collaborative learning, personal growth, creative thinking and problem solving. (5pm session only)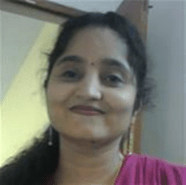 Padma
Elementary School Teacher and Counselor, PSBB Millennium School, Chennai, India
Padma is an elementary school teacher and counselor at the PSBB Millennium School, in Chennai India. She is extremely passionate about project based learning and has blogged numerous times on the PIL Hot Topics blog about the subject. (7am session only)
Mike Gorman
Digital Development, Southwest Allen County Schools, Fort Wayne, Indiana
Mike Gorman oversees a one to one laptop programs and digital professional development for Southwest Allen County Schools near Fort Wayne, Indiana.
Mike's awards include district Teacher of the Year, Indiana state Teacher of the Year semi-finalist. He has also been awarded Indiana STEM Educator of the Year, Advocate for Johns Hopkins University.(5pm sessioin only)
Suzie Boss
Writer and Educational Consultant,
Suzie Boss is a writer and educational consultant who focuses on the power of teaching and learning to improve lives and transform communities. She is the author of four books in the education field, including Bringing Innovation to School and Reinventing Project-Based Learning. She is a regular contributor to Edutopia and the Stanford Social Innovation Review.
NOTE: Registration is only required for the AM session but will allow you access to either session.You must register 6 hours before the 7am session on the day of the webinar!!!