The success of any endeavor is not based on the length of time spent in doing it, but what one is able to achieve from it. With this said, the success of online education is not just about being able to give valuable resources to students.
It's also about making sure that students graduate from the course not just with flying colors but with the assurance that they were able to learn some sort of skill from it. However, people aren't perfect beings. They are prone to distractions, boredom, disinterest and lack of focus. For online educators, these imperfections can be quite a challenge. Without the aid of constant face-to-face interaction, one is limited when it comes to controlling student behavior as compared to traditional learning. So how can online faculty members battle these common e-learning problems?
8 Tips to Make Online Learning Successful
The good thing about obstacles is that these have corresponding solutions. For online educators, these techniques could help enhance online learning results.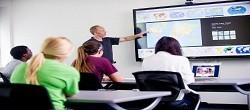 Make materials interesting. When it comes to training and education, one can never do without the use of text. In online marketing practices, gurus are saying that websites and blogs are fueled by their content. The same can also be said about your educational materials. However, the sole use of text can become monotonous for your students. Instead of just relying on text information, what you can do is make this more engaging for your readers by incorporating other forms of media such as images and videos.
Who your students are matters. Student performance can vary depending on several factors and one of these is personality differences. Unlike traditional school settings where students mostly do the coping, you need to approach e-learning in a reversed manner. Instead of forcing students to adjust their learning curve according to your pace, you need to fit your courses in terms to their learning capacities and personal interests. Make use of their personal experiences and blend these to fit with your current materials. This will make it easier for them to relate to the things that they are studying.
Come to an agreement. You and your students should discuss what they want to achieve from the course. How is this significant? Motivational drives allow people to accomplish something. When a person has a clear set of goals, they tend to look at the goals and focus on this instead of the hurdles they face along the way. This is applicable to different circumstances including finishing a course. The more they look at their end goals, the more willing they will be to spend extra hours in front of the computer poring over their educational materials.
Current information is in demand. Yesterday's news is history. When it comes to work, people need to get the latest skills in order to have a fighting chance at employment. You need to update your materials to correspond with current market trends and demands. This will not only help arm your students with the skills they can really use in real life situations but will also encourage other students to take your classes. There are several ways by which you can improve your materials. Make use of student polls or participate in collaborative work with other educators online or in your own institution.
A name with a real face. Do not be just a ghost in the background. Sometimes, a little prodding may be needed. Make your presence known to your students and be available at certain times of the day for them to have a real conversation with you. Human support is still needed even in online education. Some students may be in dire need of encouragement or simply require extra help from an expert and the best candidate would be you. Someone in your class could be having a hard time understanding something. This in itself could impede with their progress.
Fun in the class. Organizing an online discussion with several students? Prevent them from snoring away by making this extra lively. Awake people tend to absorb more information. Instead of just making use of voice support, a video call could make your class more interactive. This will allow you to make use of bodily gestures when making a point and look at the camera, making them believe that you have eye contact. Creepy as it sounds, when somebody is looking at you, you are aware of it and tend to be more alert. Another tool that you could use is your voice. Change your tone and pace of delivery based on students' reaction just like you would use bold, capital letters, quotation marks and italics when writing an article to stress a point.
Exhaust all online channels. Most people nowadays prefer to use tablets and their mobile phones when accessing the Internet due to their portability. With an Internet hotspot, one can now open their emails and even leave comments on their social media accounts. Aside from your institution's website, you can create accounts in several social media sites such as Facebook and Twitter and dedicate this for educational purposes only. Then, ask your students to add you in their accounts. This will facilitate mobile education since people nowadays make it a habit to check their social media accounts on a regular basis using their phones.
Experience is the best teacher. If you could think of a way for your students to actually use the materials you have provided, then do so and turn this into their assignment. For example, if they are currently enrolled in a second language class, why not let them pick a song using that language and sing it in class or better yet, make them write a poem?
Conclusion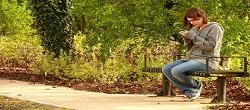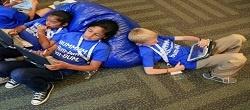 In online education, breeding feelings of inclusion and excitement could get students more interested to learn from you. You can do this through personal interaction and providing them with valuable and interesting learning resources. A little creativity when it comes to teaching can break moments of monotony. It may mean going out from your personal comfort zone and making yourself look silly to get their attention. But this is what real education is all about- the courage to explore and experience the unknown.