Having an Android phone has become the trend among the people especially among our youth. For android phones, thousands of apps are available online, which you may use for different purposes.
So from those thousands of android apps, we have shortlisted some free apps for the students/job seekers that will make their learning interesting and at the same time will enhance their skill sets too. Just go through the list and start using your preferred apps (If you are not already using any).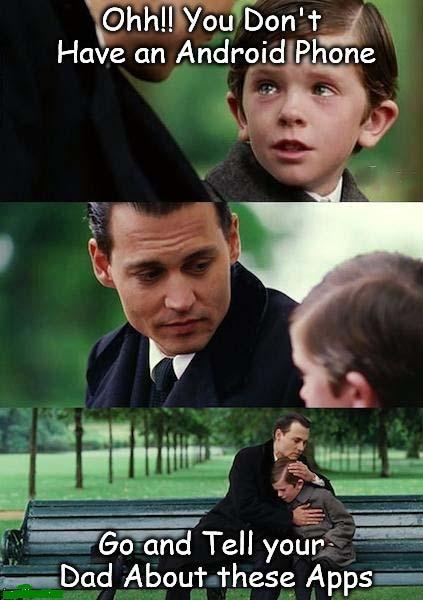 1. English Conversation Practice:-
This app may help you improve your both English reading and listening skills. It provides you audio files of the tutorials in two listening modes. Online mode that allows you to listen the tutorials via live streaming and the other one is offline mode by which you can listen the audio files offline as many times as you want once you download it.
To download the app- Click here
2. App: – Maths Formulas Free: –
Are you fed-up of parroting the math formulas? Here is a solution for you, download this awesome app in your phone and get the all (actually almost) basic mathematical formulas. With multi language functionality you gets all formulas of geometry, algebra, Matrix, Differentiation, Integration, Trigonometry, Equations and Probability & statistics. This is not just enough, you also get many other features with this app. So just download it and develop your mathematics skills with more fun and interest.
To download the app- Click Here
3. App: – OnlineTyari.com:-
Are you doing preparations for government jobs like SSC or IBPs? Here is an app for you which will turn your phone into a treasure of general knowledge. It has many features that can ease your learning, some of them are- daily updates of current affair questions, Hindi and English modes, online test series, Offline mode and many more.
To download the app- Click Here
4. App: – NCERT Textbook: –
The app provides you all NCERT text books from class 1st to 12th which can be helpful for you to do preparations for various government jobs like UPSC and more. All you need is an external PDF reader to read the lessons.
To download the app- Click Here
5. App: – IQ Test Preparation: –
Now improve your IQ level in a very interesting way with the help of this amazing app. The app features most of the IQ and aptitude related categories, including Logical reasoning, mental arithmetic, relationship problems, age problems and so on. You can also check level of your preparation by attempting IQ tests.
To download the app- Click Here
6. App: – Algoid – Programming Language: –
An incredible app for the IT students and professionals. This app makes it easy for you to learn computer programming in a very handy style. Algoid- Programming Language app uses Algoid Language which is quite simple to understand. So just download the app and make your phone a programming workstation and enjoy your self-learning process with fun.
To download the app- Click Here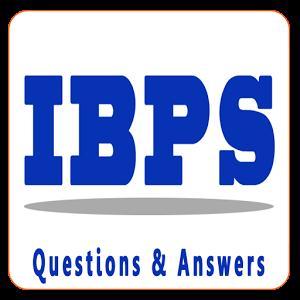 This app provides you a huge collection of banking related questions to get prepared for IBPS exams. So just download the app and keep your preparation continue anywhere and anytime from your device.

To download the app- Click Here
8. App: – Dictionary Offline & Translator: –
This is the app that everyone should keep in their phone especially the people those want to improve their command on different languages. Best thing about the app is, it works Offline, so you don't need any internet connection to translate the words into other languages. In short this app is amazingly useful not just for kids or students but for professional and house ladies as well.
To download the app – Click Here
Aptitude App offers a great way of learning and solutions of typical aptitude questions in examinations. It is useful for those students who are doing preparation for any competition exams like CAT, MAT, GMAT or Government job. The app covers more than 600 quantitative aptitude questions with detailed answer that are generally asked. Students can use this app for sharpen their IQ level. Along with aptitude questions, it includes logical reasoning and verbal reasoning.
To download the app- Click Here
10. App: – Current Affairs in Hindi: –
Current Affairs in Hindi provides the information about current affairs at national and international level in very simplest way. Keep yourself updated with the current news of the world in the current year with only this app at your phone by just one click. The app offers the latest information in Hindi and English both languages.
To download the app- Click Here
With these types of apps you can make your android phone a knowledge hub which you can use anytime, anywhere. So just start downloading these super-duper educational apps and achieve a new level of learning with technology. Enjoy your leaning process!