As more businesses are adopting the latest technological tools, employers are now looking for skilled and trained IT professionals who can help to advance their business with the help of technology.
Studies show that the number of bachelor's degrees in IT and Computing awarded to students has risen by almost 20 per cent in 2014. Experts have observed this level of growth every year for the last five years. Wish to pursue a successful career in IT? Then you need to start thinking about earning an IT and Computing degree.
If you are still wondering why you need a degree in IT, then check out this infographic for 6 reasons why you need an IT and Computing Degree.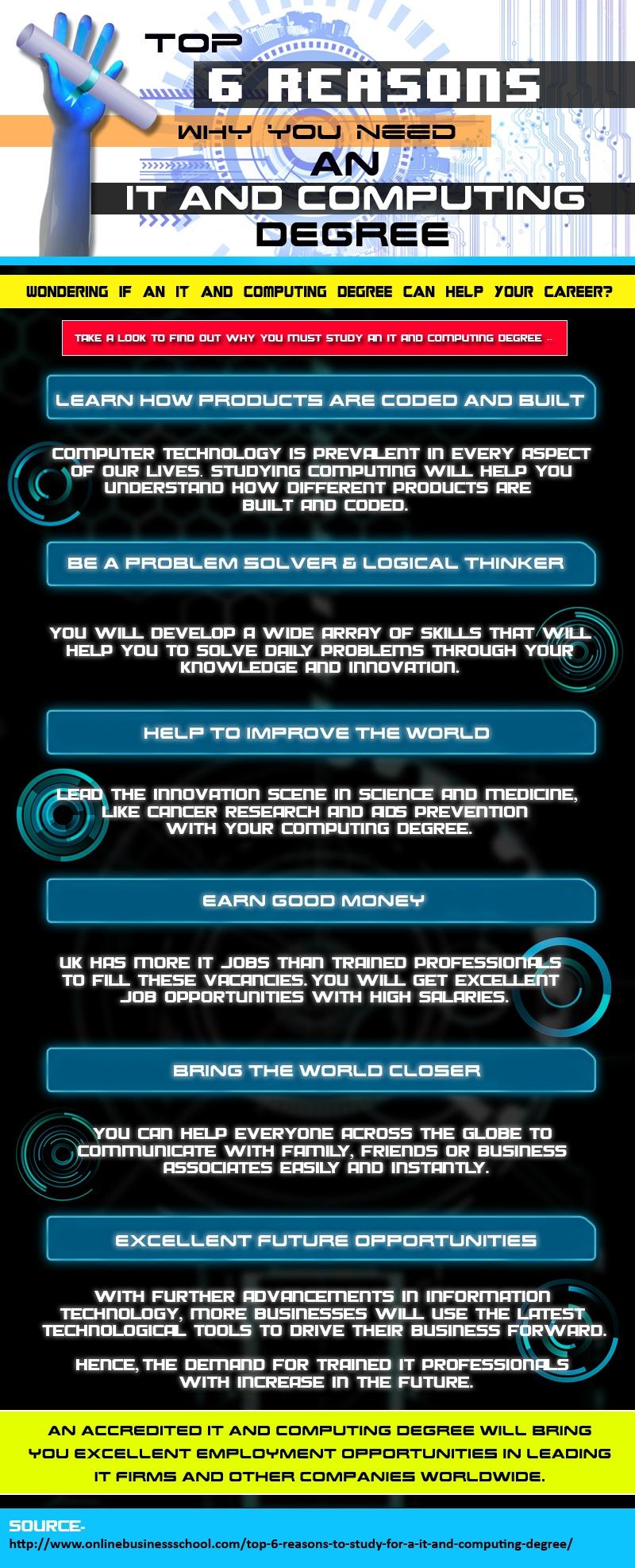 With growing demand for IT and Computing degrees, more and more globally-leading organizations are now recruiting trained and qualified IT professionals. Hence, you will get the best employment opportunities in the multinational companies and leading IT firms across various sectors with your IT degree.
This originally appeared here.