Pedagogy is among the biggest challenges for teachers. Conversations around learning outcomes and how teachers can change instruction in the physical classrooms equally picked up for the online classrooms.

Friday, 17 December 2021 | 4:00 PM – 5:00 PM (IST)
Registration Closed
With the pandemic and sudden shift to online learning, every company jumped into delivering learning online but was all of it effective? What does it take to make online learning productive and effective for kids? Join the webinar to hear the views of edtech founders and investors on how solid pedagogical foundation, sharp focus on learning outcomes, student-centred learning are required to make ed-tech effective and enable teachers to personalize instruction that students can fall in love with.
Speakers: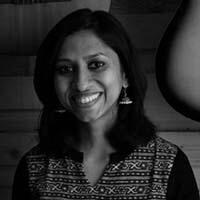 Sneha Sundaram
Founder, Kutuki
Prachi Windlass
Director – India Programs, Michael & Susan Dell Foundation India
Aarthi Muralidharan
Senior VP – Product Management, Educational Initiatives
Chandrahas Panigrahi
Co-Founder & CEO, Edukemy
Utkarsh Lokesh
CEO & Editor, EdTechReview (Moderator)
Who Should Attend:
EdTech startup founders, advisors, managers, CXOs, budding EdTech entrepreneurs, representatives from incubators, accelerators, investment firms, Govt., higher education institutions and anyone curious to learn about the international edtech market.
Registration Closed
About AWS EdStart
AWS EdStart, the AWS educational technology (EdTech) startup accelerator, is designed to help entrepreneurs build the next generation of online learning, analytics, and campus management solutions in the AWS Cloud. The program is designed with specially tailored benefits to enable EdTech startups to move faster. Learn More.
AWS EdStart Member Application | AWS EdStart Innovator Application