COVID-19 has been catastrophic, but it has proven to be an opportunity to test how technology can contribute to delivering an uninterrupted education experience. Institutes reluctant to accept technology had to rethink their education strategy. They had to focus on technology to facilitate teaching at home.
The COVID-19 pandemic is pummelling education. The campus shutdowns last spring (March 2020 onwards) led to a quick shift to "remote learning," exposing the fragmented adoption of education technology and digital capabilities across thousands of colleges and universities. The tumultuous fall semester has increased the pressure on colleges and universities worldwide.
Pre-pandemic, there already was an acknowledgement that traditional education is seriously flawed. Fall 2020 marked a clear inflection point as students and education leaders alike scrutinized higher education's price and value proposition with the advent of multiple digital delivery modes.
To help institutions and edupreneurs with better campus and education management, technology adoption, and to help them adapt to the sudden & drastic changes, EdTechReview recently hosted a webinar on "Transformation in Campus Management: Tech Adoption & Lessons During 2020". This webinar was the fourth webinar in the webinar series for educators, EdTech entrepreneurs, and investors. The webinar was supported by AWS EdStart, an education technology-focused accelerator.
Utkarsh Lokesh (CEO & Editor, EdTechReview) moderated the webinar and Hemant Sahal ( Co-Founder & CEO, CollPoll), Sri Charan Lakkaraju (Founder, StuMagz), Gaurav Ranjan (Vice President, Prime Venture Partners), and Sunil PP (Head for Education & Non-Profit @AISPL.) joined in as expert speakers.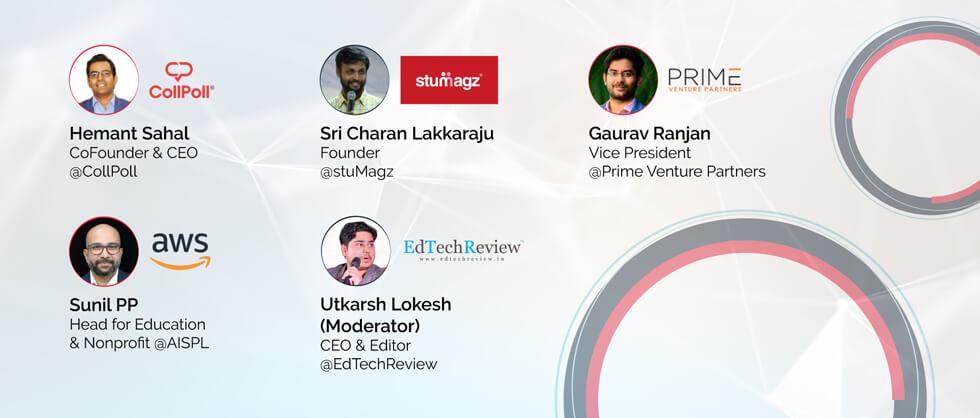 The experts from the education, investment, and technology fields talked about a range of things, from the challenges of making an overnight shift to remote learning to utilizing the given opportunity at its best. They spoke about various ifs and buts of the current situation and shared insights on what online education may have in store for the future. The experts also talked about the rise in EdTech players and how certain start-ups solve the problems using innovative approaches, among other things.