EdTechReview, in association with AWS EdStart, organized a webinar on "Empowering Educators: The Kind Of Tech You Need In edtech".
The aim was to understand the kind of tech demanded by educators, how lending ears to teachers helped edupreneurs build successful products, and how new edtech tools are helping educators improve the teaching-learning experience.
The speaker panel had the following dignitaries: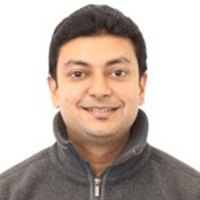 Aditya Singhal
Co-Founder, ByteLearn
Uttam Kumar Pandey
Founder, CEO, Perceived Design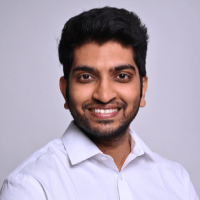 Saketh Katikaneni
Investment Associate, Chiratae Ventures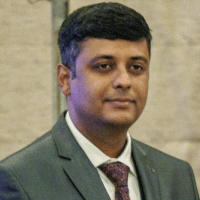 Swaminathan Ganesan
Co-Founder & CEO, Smartail
Utkarsh Lokesh
CEO & Editor, EdTechReview
Here are a few snippets from the webinar:
The session started with Saketh's views on the evolution of the Indian Edtech landscape over time. He shares, "Between 2010 and 2016, which I would call EdTech 1.0, the focus was on providing access to online education. This wave was about recorded content such as MOOCs, fixed curriculums, and one-on-one doubt solving focused on STEM-based courses. On the other side, the picture was also about ERP solutions for schools. The second phase, between 2016 and 2021, was focused on engagement, student learning, and attaining better learning outcomes. The second phase can be defined by engaging content, access to the best teachers, and on-demand learning. On the other side, we can see upskilling opportunities, certifications, and continuous learning opportunities for adult learners."
Speaking of the current scenario, he shares,
"If you notice, the shortcoming of both the phases give rise to the growth levers of the next, and this started happening in mid-2020 to early 2021. The common thread among the new companies is using technology to drive learning outcomes. Their focus is on data, AI and personalization, feedback-based learning, and the role of a community in the education."
Talking about the product growth and used contribution, Aditya shared insights on how educators have helped evolve the product ByteLearn. He says,
" ByteLearn eliminates student queries and address the need for personalized guidance for solving doubts. Stakeholder alignment is another key feature: we haven't tried to replace educators with technology. Instead, we bring students, teachers, and parents in the same alignment. Teachers help us make ByteLearn better since it is built based on user feedback."
Passionate about immersive education, Uttam shares,
"In the next 5-10 years, I see immersive education being the new segment that will help educators communicate better. For instance, when we talk about experiential learning in the immersive environment, I can directly peep into the human body and look at the heart's function. Experiences are very effective in online learning. Our focus is on enhancing online learning experience, not constraining ourselves to slides and PPTs, but also engaging interactively".
Swami highlighted the teacher's pain points and explained how Smartail is helping them.
"Based on our interaction with school teachers and principals," he says, "administrative tasks are the biggest pain point. They are highly time-consuming: collecting homework, turning to a particular page, checking it and keeping the book back is a long process. The process is staggeringly consuming when done for many students for multiple classes. It is the same for examinations and other key work for all teachers. Even if educators want to explore new pedagogies or upskill, they don't have any time."
Live polls during the webinar took in the audience's opinions and that of other EdTech founders & investors on what they feel about the state of the EdTech ecosystem, investment, and role of AI in edtech.
90% of people feel that the founding team is the essential criteria for early-stage investment, 10% disagree.
Another poll showed what areas in education people think AI will play the most crucial: 22% said personalized student learning, 20% said grading and assessment, 16% said upskilling & reskilling, and 16% said teaching assistants, and 10% said college discovery and admission and 14% said all of the above.
The panel engaged the audience in a session of QnA covering a wide array of sub-topics. The webinar also discussed topics like:
investment criteria
why and how the ByteLearns investment happened
interesting technology interventions
critical factors for an edtech to consider global expansion
how edtechs use AI and ML to better their product
key challenges edtechs are still facing, etc.
Become an AWS EdStart member or Become an AWS EdStart Innovator